Liquidity Risk Measurements:




The Good, the Bad, and the Ugly
Examiners are using new measurements and metrics to evaluate funding risk and rate your Liquidity.
Do you know what they are?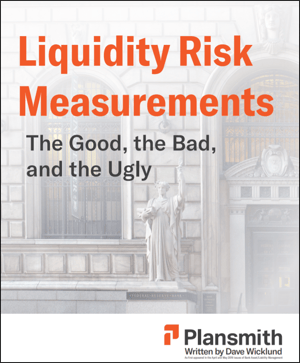 Read our latest white paper, as first appeared in the April and May 2019 issues of Bank Asset/Liability Management.



Fill out the form to request your free copy now! →
About the Author: Dave Wicklund, Director of ALM Advisory Services
Dave Wicklund is a Former Senior Bank Examiner and Capital Markets Expert for the FDIC. He is also a director and ALCO chairman for a bank group that employs a complex Liquidity management system and uses material levels of non-traditional funding sources.